About product
Ingredients/Composition
Characteristics
How to use:
Oven&Stove Cleaning Gel easily tackles the most stubborn grease and burn-on food residue. Suitable for all types of metal, ceramic and glass-ceramic cooking stoves, ovens, barbecue grills, glass and rotisserie.
Powerful formula – quick action!
Instantly softens and effectively tackles burn-on grease, sugar and grime.
Rinses off completely.
Free from abrasives.
Does not scratch or damage the most sensitive surfaces.
Bio-degradable.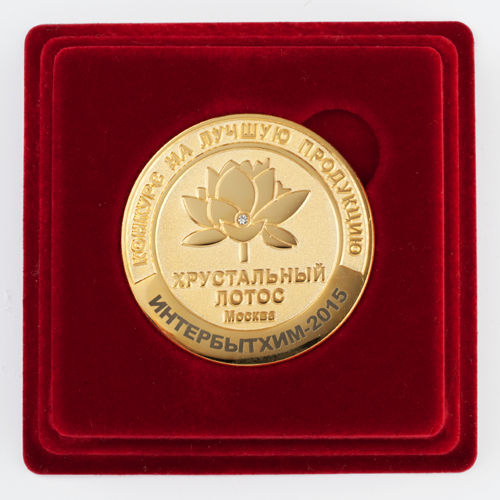 Shelf life: 24 months from the production date.
Certificate of State Registration
The product was awarded with gold medal at the annual Crystal Lotus Contest within the scope of the International ExpoShow 2015 Forum.

Download the winner's certificate >,>,
Состав: вода, сода каустическая, 5-15% сульфат жирных кислот (на основе пальмового масла), менее 5% полигликозид жирных кислот (на основе пальмового масла), менее 5% отдушка, динатриевая соль ЭДТА, краситель.
Volume: 500 ml.
Country of Origin: Russia
- Дом Faberlic
Made for Faberlic JSC, 4 Nikolopolskaya str., Moscow, Russia
To remove dirt or grease, apply a small amount to a wet sponge and rub the dirty surface, then wash it thoroughly with water.

For tough stains, apply directly to the dirty surface and wait for 5-30 minutes (depending on the dirtiness), then rinse with water. Repeat if necessary.

Precautions

Attention! Contains alkali. Use rubber gloves to protect hand skin.

Do not use on chrome-plated surfaces.

Use as directed only! Keep in a tightly closed bottle, away from food and out of reach of children. Avoid contact with eyes. If in eyes, rinse them immediately with clean water. Seek for medical help if necessary.