About product
Ingredients/Composition
Characteristics
How to use:
Expert Cleaning Concentrated Universal Cleaner quickly and easily removes dirt and grease from most washable surfaces in the kitchen. The unique formula guarantees instant, soft and thorough cleaning,

economical consumption and low foam formation.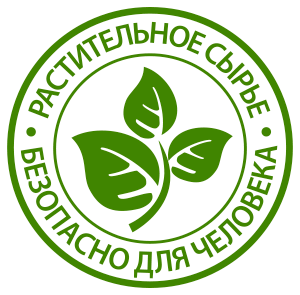 Washes off easily and does not leave any streaks even on glossy surfaces.
Expert approach to cleanness&gt,
Recommended for tabletops, shelves, refrigerators, microwaves, kitchen furniture, tiles and other surfaces made from various materials, such as plastic, ceramic, porcelain, glass, natural stone.
Maximum effective against kitchen dirt, grease and food residue. &nbsp,
Does not damage plastic, natural and other delicate surfaces.
Does not leave any streaks.
Easy to wash off.
Makes further cleaning easier.
Quickly destroys pungent cooking and food odours.
Soft on hands (may be used without gloves), pH neutral.&nbsp,
Sweet citrus scent.
Suitable for daily use.
Bio-degradable, free from chlorine and other aggressive components.
Shelf life: 24 months from the production date.
Certificate of State Registration
Состав: вода, 5-15% НПАВ на основе кокосового и пальмового масел, менее 5% цитрат натрия, полимерный эфир, ксантановая камедь, отдушка, консервант, косметический краситель.
Volume: 500 ml.
Country of Origin: Russian Federation
- Дом Faberlic
Made for Faberlic JSC, 4 Nikolopolskaya str., Moscow, Russia
May be diluted in ratio 1:2 - 1:5.
For greater convenience may be used with a diluter bottle and trigger sprayer (product code 112161).
Use in concentrated form to remove old grease or stuck-on stains. Apply to the dirty area, leave for 1-5 minutes if necessary, then wipe the surface with a clean wet cloth or sponge.
Avoid long contact with wood, aluminum, painted and varnished surfaces, as well as with surfaces made from unknown materials. For natural and glossy surfaces, pretest on an inconspicuous area.
The diluted solution is characterized by higher foam formation than the concentrate.
Precautions:
Use as directed only!
Store in a tightly closed bottle, away from food and out of reach of children.
Attention! May be dangerous is swallowed. If ingestion occurs, rinse mouth with water.
Avoid contact with eyes. If in eyes, rinse them immediately with clean water. Seek for medical assistance if necessary.