About product
Ingredients/Composition
Characteristics
How to use:
Water-Based Room Spray is formulated entirely with cosmetic components to guarantee ultimate safety and eco-friendliness. If effectively eliminates any unpleasant and pungent odours, moisturizes and purifies air, leaving rooms freshened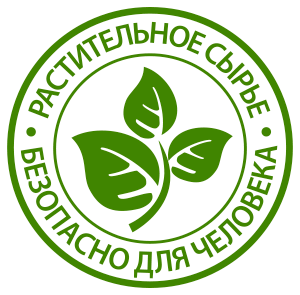 with the exciting and cozy scent.
A special spray trigger is highly effective from the very first use. Due to the safe formula, the room spray can be used to continuously fragrance the air at home or in a car salon, and to add a light touch of freshness to soft surfaces and fabrics.
Fill your space with the bright scent that echoes your mood!
Eco-friendly formulas based on cosmetic components.
Free from alcohol and chemical propellant gases.
Quickly and effectively eliminates unpleasant odours, including cooking, kitchen and organic smells.
Moisturizes and purifies air, helps to clean it from dust and&nbsp,tiniest wool fibres.
Special trigger for better spraying.
Suitable for home, car salon and textile.
Cozy orange and cinnamon scent.
Shelf life: 24 months from the production date specified on the bottle.

Certificate of Quality
Certificate of State Registration

Contains: water, less than 5%: polyethylene glycol-40 hydrogenated castor oil, nonionic surfactants (vegetable oil-based), fragrance, preserving agent.
Volume: 250 ml.
Country of Origin: Russian Federation
- Дом Faberlic
Made for Faberlic JSC, 4 Nikolopolskaya str., Moscow, Russia
Push the button above the bottle neck to switch the trigger to 'open' position. Turn the spray away from your face and push the trigger 2-3 times to start spraying.
Hold the bottle in a vertical position while spraying and bottom the trigger each time when you push it.
Push the button above the bottle neck to switch the trigger to 'close' position.
You may vary the intensity of scent and freshness my spraying more or less.
Remember to do the following before the first use:
Unblock the spray trigger by pushing the white button above the bottle neck.
Turn the spray away from your face and push the trigger several times (up to 10 times if the room spray is used for the first time)./li&gt,
Important! If you follow the use directions but the spraying does not start, untwist the dispenser, push the trigger 2-3 times without taking the siphon tube out of the bottle, and close the bottle again. The spraying process will become normal.
Precautions:
Use as directed only!
Store in a tightly closed bottle, away from food, out of reach of children.
If in eyes, rinse them immediately with clean water. Seek medical consultation if necessary.