About product
Ingredients/Composition
Characteristics
How to use: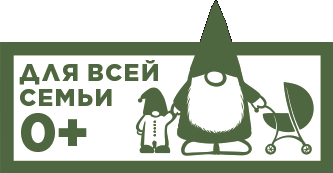 Home Gnome Greenly Concentrated Bio Conditioner for clothes, Floral Mix is a positive charge for all your favourite clothes!
Special RESTORATIVE bio formula conditions, protects and grants incredible softness for any natural and synthetic fabrics. Adds natural scent of essential oil composition. Recommended for the most demanding "breathable" active wear materials.
The blend of natural ingredients perfectly softens water, neutralizes fabric hardness after washing, removes static.
An innovative organic polymer increases absorbency of natural and sythetic fibres and retains the "breathable" features of any active wear fabrics and membrane materials.
Special bio enzymes condition and restore fibres; when used regularly, remove and prevent pill, lint and discoloration, renew colors.
A natural blend of essential oils of rose, bergamot and sandalwood wraps with gentleness and warmth, revives spirits, has a visible calming and relaxing effect.
Dematologically tested*, recommended for people with sensitive skin and for baby clothes 0+.
Recommended for any fabrics. Unlike most regular fabric softeners, Home Gnome Greenly Bio Conditioners are approved for washing special synthetic active wear materials, including membrane and "breathable" clothes.
Super concentrate, more than 30 uses in one bottle.
Best before: 24 months from the production date on the package.
more than 30% aqua, 5-15% cationic surfactants, less than 5%; organic polymer, natural essential oils, calcium chloride, bio enzymes (cellulase), preserving agent, limonene, linalool.
Volume: 500 ml.
Country of Origin: Russia
- Home Gnome Greenly
Made for Faberlic JSC, 4 Nikolopolskaya str., Moscow, Russia
Shake the bottle well before use. For all fabrics types. Avoid pouring concentrated formula directly on your garments.
Machine wash:
Pour the required amount of fabric conditioner in a special small compartment of your washing machine (see your washing machine manual)/
Hand wash:
Pour 10-15 ml of fabric conditioner to the clean rinsing bucket and mix thoroughly. Soak your laundry for 3 minutes, then wring and dry.
Dosage table:
Dosage

4-5 kg of laundry/ standard wash cycle and delicate fabrics

6-8 kg of laundry/ densely woven fabrics, linen, terry bath towels

Hand wash

per 10 l

15-20 ml

20-25 ml

10-15 ml
Precautions:
Use only as directed! Store tighly closed, separately from food, out of reach of children. Attention, may cause irritation in case of contact with eyes. If in eyes, carefully rinse eyes with clean water for several minutes.
Contains a blend of natural essential oils that may cause individual allergic reactions.
Storage conditions: Store in a dry place at the temperature range from +5 °С to +25 °С.