About product
Ingredients/Composition
Characteristics
How to use:
Universal Concentrated Bio Cleaner, Citrus Mix, is a universal solution to keep your home clean and shiny.
Removes any types of dirt* from any hard surfaces.
MULTICLEANING bio-formula easily tackles* street dirt, dust, allergens, pet fur, grease and lime on any hard washable surfaces.
A complex of vegetable-based bio-degradable detergents effectively fights household dirt and grease, collects the tiniest pieces of dust and pet fur fibers.
Active water softening system enhances the cleaning effect and helps to get rid of lime and water stains on shiny metal surfaces.
Bioenzymes effectively tackle stuck-on dirt and the most stubborn grease stains.
Natural composition of orange, lemon, grapefruit and bergamot essential oils sparkles with sweet citrus scents and delivers a deodorizing effect.
Dermatologically tested**. Free from acids. May be used by people with sensitive skin.
Recommended for floor, walls, kitchen surfaces, tabletops, facades, fridges, microwave ovens, taps and sinks, plastic, tiles, natural stone, pet areas, kids' and other rooms.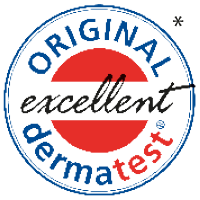 *Dermatological safety of the product marked "Excellent" is tested and confirmed by Dermatest GmbH certificate (Germany).
Shelf life: 24 months from the production date.
More than 30% - water, less than 5% - non-ionic surfactants based on palm oil fatty alcohols, coco-glucoside (based on sugars and coconut oil), hydrotrope, methylglycinediacetic acid sodium salt, polysacсharide, bioenzymes (lipase), citric acid, natural essential oils, preserving agent, limonene.
Volume: 500 ml.
Country of Origin: Russia
Made for Faberlic JSC, 4 Nikolopolskaya str., Moscow, Russia
Shake well before use.
In concentrated form: apply on a sponge, clean the dirty area, then rinse off.
In diluted form (for floor washing): add 10-20 ml to 5-10 liters of water and wash the floor. Does not need to be rinsed off with clean water.
Precautions: store in a tightly closed box, away from food products and out of reach of children. Use as directed only!
Attention!May be harmful in case of swallowing. If swallowed, rinse mouth with water. Avoid contact with eyes. If in eyes, rinse them with plenty of clean water. Seek for medical assistance if necessary.
Contains natural essential oils that may cause individual allergy.
Storage conditions: Store in a dry place at the temperature from +5 °С to +25 °С.