About product
Ingredients/Composition
Characteristics
How to use: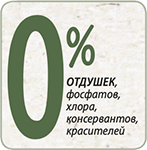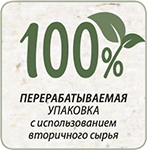 Home Gnome Greenly Universal Bio Gel for toilet cleaning, Evergreen mix is an evergreen symphony of clensliness!
A special SUPER EFFECT formula based on biodegradable organic acids, easily removes limescale, rust, and uric sediment.
A blend of biodegradable plant-based surfactants perfectly dampens surfaces and helps better remove hard stains.
An active blend of lactic bio acid* and organic acids is efficient in water of any hardness. Effectively removes large-scale limescale and rust. Has an antibacterial effect and provides hygienic cleanliness. Effective under water and under the toilet rim.
A natural composition of essential oils of fir, pine, cedar, blue spruce, and eucaliptus grants a magnificent scent of freshness and immerses in the atmosphere of a clean evergreen forest.
Recommended for ceramics, china, acid-resitant metals.
*Product of lactic-acid fermentation.
Best before: 24 months from the production date on the package.
more than 30% water, less than 5%: formic acid, methanesulphonic acid, lactic acid*, cocoglucosyde (based on sugars and coconut oil), sodium cocosulphate, polysaccharide, natural essential oils, limonene.
Volume: 500 ml.
Country of Origin: Russia
- Home Gnome Greenly
Made for Faberlic JSC, 4 Nikolopolskaya str., Moscow, Russia
Shake the bottle several times before use.
For best results use at least 1-2 times a week.
Apply the cleaning gel to the inside of the toilet bowl, leave for up to 10 minutes. To remove persistent stains below the water level and for visible disinfection, leave it on for 60 minutes.
Precautions:
ATTENTION! Contains active acids. Use gloves to protect hands, keep away of children!
Use only as directed! Do not use on acid-sensitive surfaces, such as marble, natural stone, aluminum, brass, as well as hot, damaged, metal and enameled surfaces etc. Do not mix with bleachers and other cleaning products. Keep in a tightly closed bottle, away from food and out of reach of children. Attention! Dangerous if swallowed! If ingestion occurs, rinse mouth and seek for medical help immediately. Show the bottle if possible. May cause skin and eye irritation. If in eyes, rinse them carefully with clean water during several minutes.
Contains a blend of natural essential oils that may cause individual allergic reactions.
Storage conditions: Store in a dry place at the temperature range from +5 °С to +25 °С.