About product
Ingredients/Composition
Characteristics
How to use: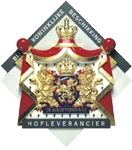 Bio capsules of cleanliness for shining dishes!
A special bio mineral formula adds shine and completely removes grease, burnt-on residue, sauces and traces of tea even in the hardest water.
The Capsules do not require additional use of salt or rinse aid. Useful water-degradable protective cover.
The mineral complexcreates conditions for efficient removal of dirt at any temperature, any washing cycle, any hardness of water.
The active water softening system allows to efficiently remove hard-on dirt. Bio capsules protect your dishwasher from limescale and calc, and are recommended for use in regions with extra hard pipe water.
Organic functional additives enhance cleaning powers at low temperatures, help remove traces of tea and coffee, protect silver and silver-alloy items, grant crystal shine to glassware, prevent streaks and corrosion of metal elements.
The bio enzyme multicomplex perfectly handles any dirt of protein, grease and starch nature, hard-on food residue and burnt-on food.
Great result, ALL in 1 even in hard water!
BIO MINERAL water-softening formula.
Efficient removal of complex large-scale grease, sauce residue, traces of tea, coffee and lipstick, burnt-on residue.
Shining, sparkling and streak-free glass.
Contain active oxygen - the component that helps remove bacteria (maximum effect is achieved in synergy with high temperatures at dishwashing).
Fragrance-, colorant-, phosphate-, preservative-free.
Do not require additional use of salt or rinse aid.
Protect dishwashers from limescale and calc.
The product complies with the Royal standard of quality! The manufacturer of bio capsules, Senzora bv, has an official predicate - a special approval of the Royal Court of the Netherlands. Authority and professional competence of the company are approved and confirmed.
Best before: 24 months from the production date on the package.
15-30%: sodium citrate, sodium carbonate, 5-15% oxygen-based bleach, less than 5%: sodium silicate, organic polymer, sodium methylglicinediacetic acid, sodium ethydronic acid, non-ionic surfactants, bleach activator, antiresorbent, enzyme complex (subtilisin, amilase).
Weight: 320 gr.
Country of Origin: Netherlands
- Home Gnome Greenly
Made for Faberlic JSC, 4 Nikolopolskaya str., Moscow, Russia
The capsules contain water softener and rinse aid. Doesn't require additional products.
The capsules are wrapped in the water-soluble film. Take the capsules only with dry hands! Do not open the capsule or remove the film.
Remove protective cover from the tablet. Put 1 tablet into the tablet section of your dishwasher. Choose washing programme and start the cycle.
When used in extremely hard water, it is recommended to add dishwasher salt. Load the dishwasher to the fullest and use 1 capsule maximum. Correct dosage will save your finances and prevent excess pollution.
Precautions:
Use only as directed.
Caution! When in eyes, causes visible irritation. Keep out of reach of children! Store away from children. Thoroughly wash your hands after use. WHEN IN EYES: gently rinse with water during several minutes. Remove contact lenses, if any, and its it is easy to do, and continue rinsing. If irritation proceeds, seek for medical help. Show the package if possible.
Do not use for bone, wood, aluminium, plastic and other items not sustaining the temperature over 70 C, as well as glued dishes and for dishes not labeled as dishwasher-safe.
Storage requirements: Keep in a dry place at +5°С to +25°С, away from direct sun light. Do not store with food and flammable products.