About product
Ingredients/Composition
Characteristics
How to use:
Delicious couscous with vegetables and spinach is a rich and aromatic meal for the whole family.
Quick, tasty and healthy!
100% natural. Free from GMO, salt, taste enhancers and artificial flavors.
High content of magnesium, phosphorus, folic acid and dietary fibers.
Contains bamboo fibers.
A pack of 4 servings.
Cooking time - 3 minutes.
Couscous is rich in "slow" carbohydrates that effectively reduce hungry feeling. It contains Vitamin B complex that promotes metabolism and energy production.
A natural source of zinc and magnesium, cardamom is known for its tonic action.
A unique source of dietary fibers, bamboo does not cause gastric irritation, tames hungry feeling and improves metabolism.
"Exotic grains, vegetables and spices will supply your body with vegetable protein, vitamins and minerals, especially iron and phosphorus", says Mikhail Ginzburg, a nutrition expert and Doctor of Medicine.
Keep your appetite under control, staying healthy and full of energy!
Shelf life: 12 months from the production date.
Couscous, dried vegetables and herbs (tomatoes, paprika, spinach, garlic), bamboo fibers, cardamom powder.
May contain traces of gluten, celery and soy.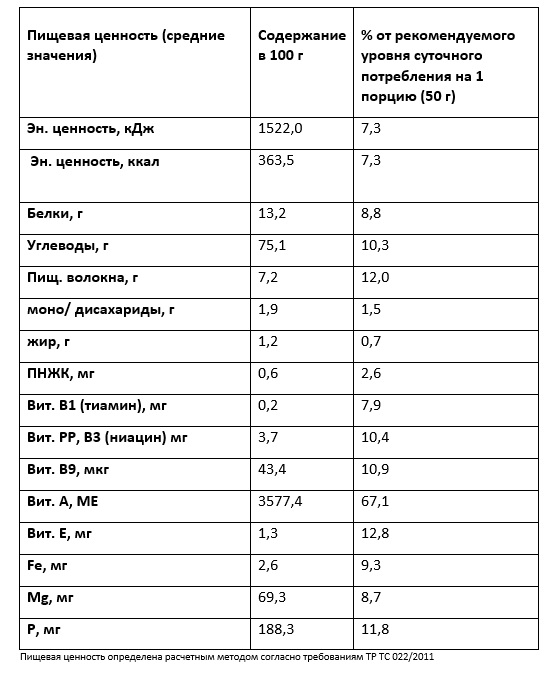 Weight: 200 gr.
Country of Origin: Russia
- Nechaev Family Club
Made for Faberlic JSC, 4 Nikolopolskaya str., Moscow, Russia
Ingredients: 200 g of couscous with vegetables, 400 ml of water, salt, butter - optional, your favourite sauce - optional.
How to cook:
Add the bag content to 400 ml of boiling, slightly salted water, mix thoroughly, bring to boil and simmer. 
Cook for 3 minutes over low heat with the lid on. Mix from time to time.
Remove from heat, add butter and mix with a fork. Leave for 5 minutes with the lid on.
May be served with your favourite sauce.